The following localities are used for the Identification System:
GR – Guffy Run
L – Limestone
LC – Local Creek
M – Mid Level Shale
US – Upper Shale
U – Unknown Origin
These are areas near my residence that provide different kinds of fossils and finds. The creeks can be tricky as specimens can come from both the bedrock within and from eroded rocks carried down stream.
Limestone
What I call limestone is likely a shale/sandstone marine mix of material that intersects the local hill laterally extensively. The samples I have found either disappear into the ground as the hill rises or continue up the hill.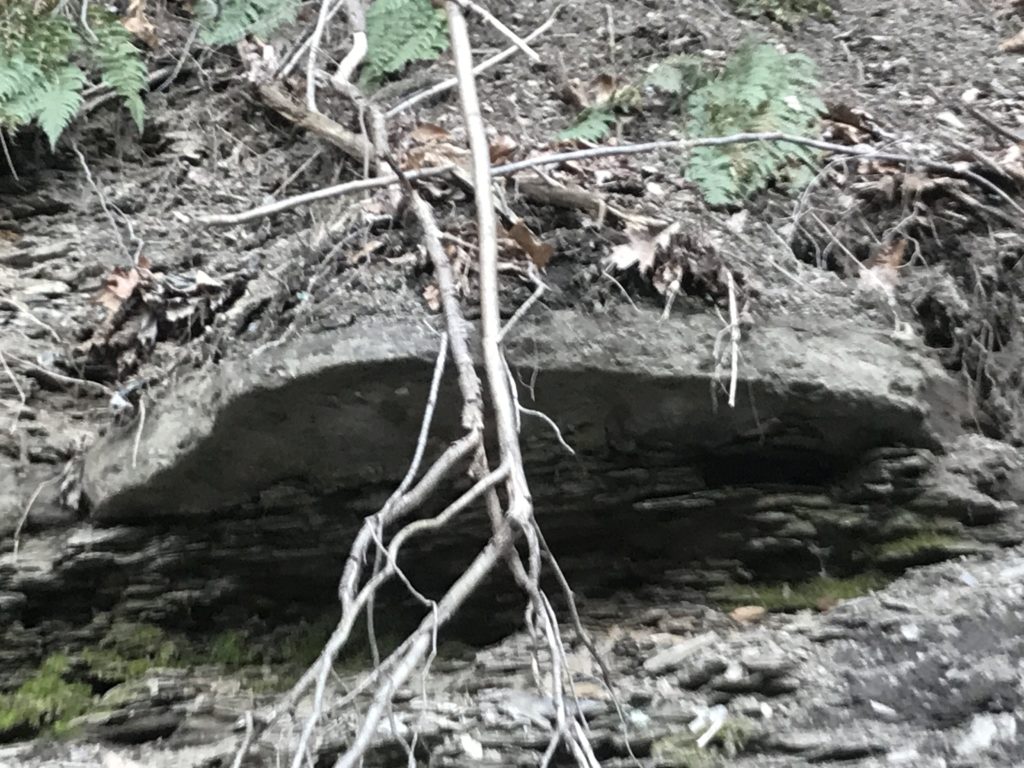 Mid Level Shale
A stack of shale immediately above the limestone layer. The limestone layer was buried behind talus. This shale has many occurrences of marine life and many concretions rich in iron. In this layer I found both Meekospira Peracuta and Paleoneilo samples.
Guffy Run
Guffy Run makes it way past my locale down to the Kiskiminetas River. The source is near the Ames Limestone and empties out into the river after cutting into the Allegheny Formation.